If you are considering AZORES, PORTUGAL to…
Buy or invest in real estate
This 10-day AZORES PORTUGAL WORKSHOP on
Real Estate, Retirement, Residency & Working Remotely
is for you!!!
Attendees will have the opportunity to meet and hear from local professionals & expats from Canada, United States and Europe who will provide them with invaluable advice and learnings from their personal experiences saving time, money and frustration. The format will be a mix of workshop / classroom-type presentations and discussions as well as organized excursions or "field-trips" so that attendees get a "feel" for each of the three islands (Pico, Faial and São Jorge).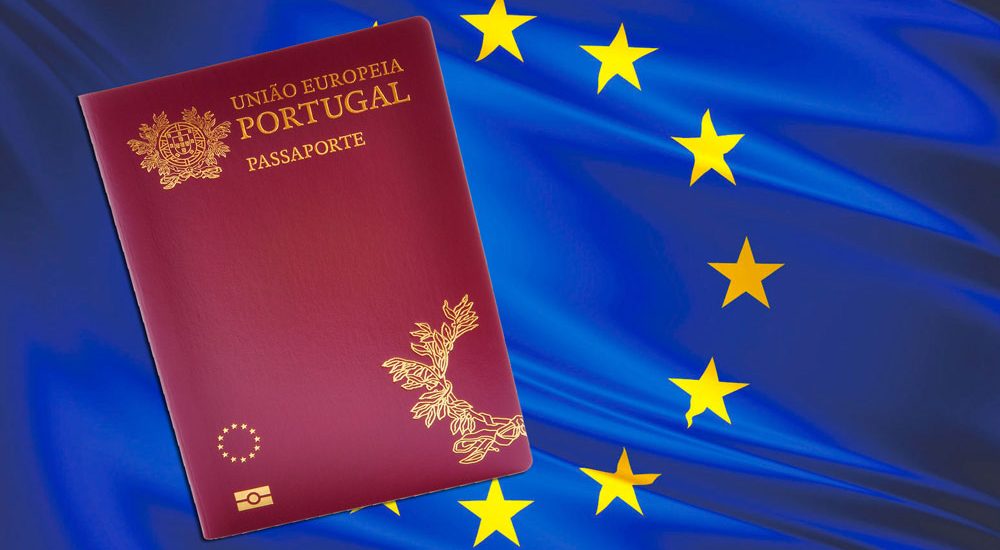 Upon completion of the workshop, attendees will be provided with a Certificate of Completion which together with their trip to Azores, Portugal can be used to demonstrate their interest in citizenship and connection to Portugal which, depending on your path to residency, can be a requirement that may need to be demonstrated to the immigration authorities. The trip documentation and workshop certificate can be included as part of the documentation submitted to help individuals obtain their Portuguese (EU) citzenship.
What will you learn?
Helpful advice from local real estate experts on three islands (Pico, Faial and S. Jorge) including considerations if you opt to renovate or build a home, followed by visits to key towns and villages;
Valuable insights from Canadian and American expats who will offer invaluable advice and learnings from their personal experiences. They will share their learnings as it relates to healthcare, shipping, transfering funds as well as tips & suggestions to make your decision-making process easier;
The differences, similarities and considerations when choosing one of the nine islands over another as well as an overview of continental Portugal and its different regions;
Personal insights & learnings from Carlos and Laura on their home purchase and renovation experience;
An understanding of the financial and personal tax system in Portugal including an overview of opening a bank account and the personal taxation system from a local banker and accountant;
An overview of different residency and longer term stay options from a lawyer / notary that can answer your questions and help you with the process;
Create a personalized list of resources and contacts that can make your decision-making process easier and more reliable;
For those that interested, there will be optional sessions on working remotely and starting or running a business in Portugal which will be led by professionals and individuals who have gone through the process themselves; and,
Use your free day to visit or revisit areas that you want to explore further or one-on-one discussions with any of the professionals and expats, subject to their availability.
For more information, watch the Q&A LIVE Stream…
Dates, Pricing and more…
May 12 to 22, 2023 (however, you can arrive early and stay later)
10-Day Workshop: 2 750 Euros per person based on double occupancy (Single Supplement: 500 Euros) Details on accommodations below. Note: At Aldeia da Fonte Hotel (on Pico Island), the price includes a Studio room, an upgrade to a Suite is available for 150 Euros extra per person based on double occupancy (or 265 Euros extra for single occupancy).
What's included? Just about everything, specifically: accommodations, 3-meals per day, and all programmed excursions, receptions, ferry & land transportation. Exclusions: airfare and related travel & medical insurance.
This workshop will be limited to a small number of participants so secure your spot now!
Not able to attend in-person? For those not able to attend in-person, we will be offering an e-Workshop version which will include: copies of the slides, videos of the presentations to add context to the slides, videos of the excursions and the day trip, contact information for all presenters PLUS an Exclusive Live Stream session to ask your questions on the materials. If you're interested, send us an email so we can provide you further details when they materials become available. E-mail: [email protected]
Refund policy: Due to logistical and service provider commitments we are not able to provide a full refund once your reservation has been confirmed and paid. However, if a cancellation is made 90 days or more prior to the start date we will provide a 50% refund. We strongly encourage you to consider using an independent travel & medical insurance provider to ensure that costs & any inconveniences resulting from unexpected trip or flight cancellations and delays are minimized.
PRE & POST-WORKSHOP OPTIONS:
Need more time to evaluate and explore your options? Extended stays are available on any of the islands. Contact us for a complete list of 1-2 week or monthly options.
Island – Accommodation
Extra Days*
(April / May)
Weelkly Rate *
(April / May)
Monthly Rate *
(April / May)
Horta, Faial – Azoris Faial Garden
(Double / Twins)
55 €
(Single 105 Euros)
—
—
Castelo Branco, Faial –
Quinta das Buganvilias
(Double / Twins)
45 €
(Single 80 Euros)
—
—
Lajes, Pico – Aldeia da Fonte
(Double / Twins)
64 €
(Single 118 Euros)
400 €
(Single 745 €)
—
São Mateus, Pico – Vista Montanha
(Double room sea-view)
43 €
(Single 75 €)
—
375 €
(Single 750 €)
Madalena, Pico – Vila Barca
(Double / Twins)
35 €
(Single 70 €)
220 €
(Single 440 €)
950 €
(Single 1 900 €)
Queimada, São Jorge –
Cantinho das Buganvilias
(Private 1 Bedroom Apartment)
42 €
(Single 75 €)
260 €
(Single 475 €)
* Rates are for ACCOMMODATIONS ONLY based on double occupancy and subject to availability. Note: meals and transportation are

not

included in the optional Pre & Post-Workshop stays. (VAT taxes are included but not any local hotel taxes which are payable in-person)
Core Workshop Leaders and Presenters
Carlos Soares has been an independent travel agent for over 30 years working with big companies such as Regent Holidays, Wholesale Travel Group, Thomas Cook and Marlin Travel. He was born in Azores Portugal and specifically on one of the nine islands called Pico Island.
He first opened his travel agency in Oakville, Ontario, Canada in 1999 called "The Travel Guys", which when you entered inside resembled a tiki bar with sand on the floor to mimick a beach. He would often travel back to Pico Island to visit with family and friends.
In 1991, Laura Scarfo opened a ladies wear boutique called Mainstream Clothier in the historical town of Downtown Oakville Ontario Canada. She travelled to Milan, New York, Los Angeles, Paris and Dallas and through the years gained so much experience and met so many incredible people! After 23 years, in April 2014 she closed the business.
During the running of her retail business, she was also actively involved in dog training since 1995. In 2014, she opened a dog walking and pet sitting business called Homecheck and Petcare Services "I never realized how busy this business would be, then COID hit and I was forced to temporarily close it down".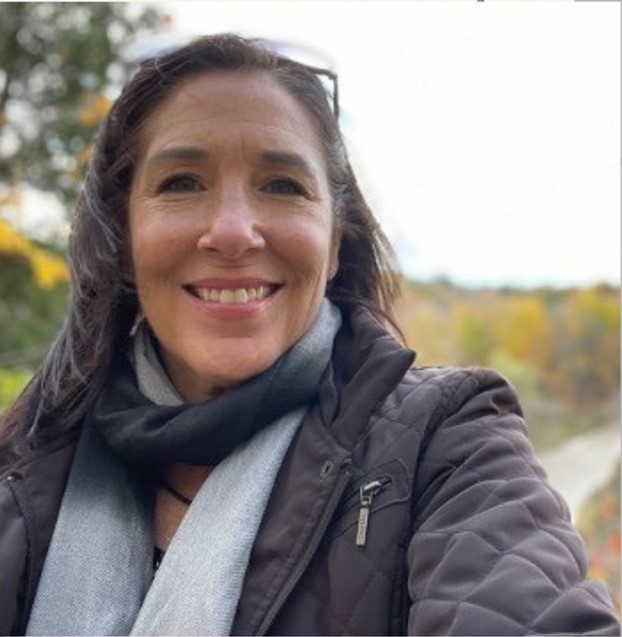 For the last 10 years Carlos and Laura have been travelling back and forth to Azores Portugal. Together they bought land on Pico Island with a dream to eventually build a small resort with cabins. In 2020, they purchased a rustic house, which is currently being renovated. In the same year they started a Youtube channel called Our Journey on Pico Island Carlos and Laura, to educate people about the Azores and to give their personal experience on renovating and constructing on the island.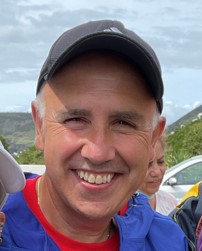 Egidio Nascimento is a Chartered Professional Accountant (CPA) in Canada and former CFO of various hi-tech and bio-tech companies in Canada and the US, most recently 12+ years with a NASDAQ listed public bio-tech company headquartered in Cambridge, MA. Egidio is dual citizen of Canada and Portugal; born on S. Jorge Island but has lived in Canada and the US for the past 50+ years. He is fluent in English, French and Portuguese.
He is currently focused on LIFE! Wellness Azores, a tourism initiative focused on incorporating health & wellness activities for individuals, like him, interested in: enjoying LIFE and living longer, living better.
Married for almost 30 years to Celeste (from Graciosa Island, Azores and a similar immigration story). They have 2 adult children and a small dog. He also enjoys golf, but needs more practice!
Relevant Azorean Experience:
Visited and very familiar with all nine Azorean islands (many visited multiple times); as well as the archipelago of Madeira; and, also traveled across Portugal multiple times. All together providing a wide basis of comparison and insights;
Incorporated two businesses in Portugal and as a result has become very familiar with the logistical and operational requirements of setting up and running a business in Portugal and more specifically in the Azores; and, also
Explored real estate & investment opportunities in the Azores which provided a wide range of learnings.
Other Professionals
Real estate agents or experts from the three islands will be complemented with advice from: a lawyer / notary, a banker, an accountant, business entrepreneurs and numerous expats who will share their wide array of experiences.
AZORES X is a consulting company focused on Marketing, Management & Logistics in the Azores Islands.
Roberto Lino (AZORES X Founder / CEO) has over 20 years of experience in the areas of marketing, management & logistics. He has worked in Silicon Valley, California – the global mecca for technological and business innovation for the past few decades. He led high-performing teams at companies such as Skype, Webex, UserZoom, Cisco, Jive, Microsoft, among others.
He was part of the executive teams that managed the integration of Webex into Cisco in a $3.2 Billion acquisition. Director of Global Brand at Skype upon its acquisition and integration by Microsoft for $8.5 Billion.
In 2017, Roberto created AZORES X with the aim of forming a team of young people passionate about creating value for their customers and raising brands to the maximum limit of their potential.
AZORES PROPERTIES – Laurentius Metaal
Born in Rotterdam, the Netherlands. Attended the Royal Military School and served in the Netherlands Army Medical Troops for 7 years. Rens studied Geography and Economic Development in Amsterdam and New Delhi and Sustainable aquaculture/fish biology at the University of Saint Andrews.
He was an Interim Manager and Project Manager for industrial infrastructure projects and IT infrastructure projects in The Netherlands, USA, China and Saudi Arabia. In 2015, Rens migrated from China to Faial Island and started the OceanDragon real estate company one year later.
He has a passion for finding the right properties, renovations and offering good advice as well as tinkering with technological problems.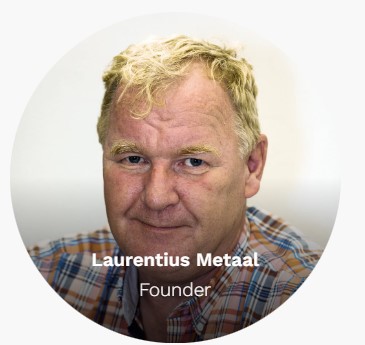 Magda Leal – Equipa Imobiliária Keller Williams
Magda Leal, not born on Pico Island, but a 'Picarota' at heart and soul
Civil engineer with over 20 years of experience in hydraulic engineering, having led large projects and teams. In 2015, she decided to pursue her passion for helping people transform their lives and started a career in the real estate market in Lisbon. In 2018, she expanded her business to Pico Island, always connecting people to places.
With her extensive professional experience, she offers a differentiated service to clients, providing a global and integrated view of the real estate process, including Due Diligence during purchases or sales.
Believing that this approach provides the best service for her clients' interests, she always uses appropriate technologies and personalized communication plans, while never losing sight of the human factor. (Note: "Picarota" is a term used to refer to someone who is deeply connected to Pico Island and its culture.)
Luis Fernandes was born in Velas, São Jorge Island and now lives in the picturesque village of Urzelina along the southern coast of the island. He studied computer science and then completed his postgraduate studies in sales management at IPAM in Portugal. 
For five years after his studies, he worked in sales for communications and then construction companies. Four years ago, driven by his passion to help buyers and sellers, he started his career as a real estate agent with RE/MAX, a global real estate network. Within that short period of time, he became one of the Azorean Remax Top20 sellers and also one of the Portugal Top500. He speaks English and Portuguese and is driven to provide his clients with quality professional services and dedicated to helping clients find their dream home.
Founded in Denver, Colorado (USA) in 1973, RE / MAX is the largest international real estate franchising network operating in more than 85 countries. The RE / MAX network is composed of more than 7,000 branches and more than 130,000 associate agents.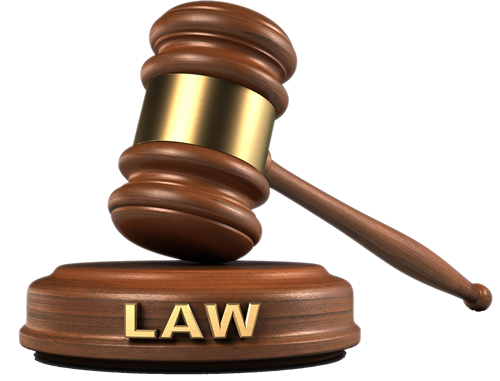 Accommodations
Faial Island – AZORIS Faial Garden (3 nights)
Pico Island – Aldeia da Fonte Hotel (7 nights)
BOOKING FLIGHTS & HELPFUL HINTS:
Given the numerous on-line flight reservation systems, numerous connection options and individual preferences we feel that each traveler is best suited to review and select their preferred options, airline and itinerary.
However, we will point out at the usually the preferred and often most complete flight itineraries are with AZORES AIRLINES for the simple reason that they offer direct flights from (Toronto, ON) Canada, (Boston, MA) United States and Europe to the Azores Islands and continuing connections to Faial & Pico Islands – making arrivals and departures much more seamless and often all on the same day. They also work with partner airlines allowing the traveler have one flight reservation as opposed to connecting flights with different airlines and on different tickets. Having all flights on one ticket can especially be useful when one of the flights is delayed by giving the traveler one point of contact.
NOTE: Given the workshop starts on Faial Island, it may be more convenient to fly into the Horta airport on Faial Island (HOR) as your final destination and then depart from Pico Island airport (PIX), otherwise you will be required to take a 20-25 minute ferry between the two islands on arrival or departure.
Any questions? Please reach out to us if you have any questions, require further clarifications or want to be added to the waiting list for a future workshop.
---
More Info